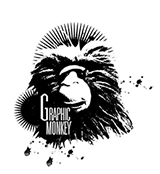 Art is Explosion, Art is Passion.
Graphic Monkey is a Japanese graphic artist and web developer based in Melbourne Australia as a freelancer. I have been into Fashion, Design and Art for many years.
I created this site as my portfolio to display my creativity and artistic vision. Art has always been the best way for me to express myself, it is my passion.
Graphic Monkey creates designs for web or print: flyers, posters, logos, blog graphics, presentations, facebook covers, invitations and so much more.